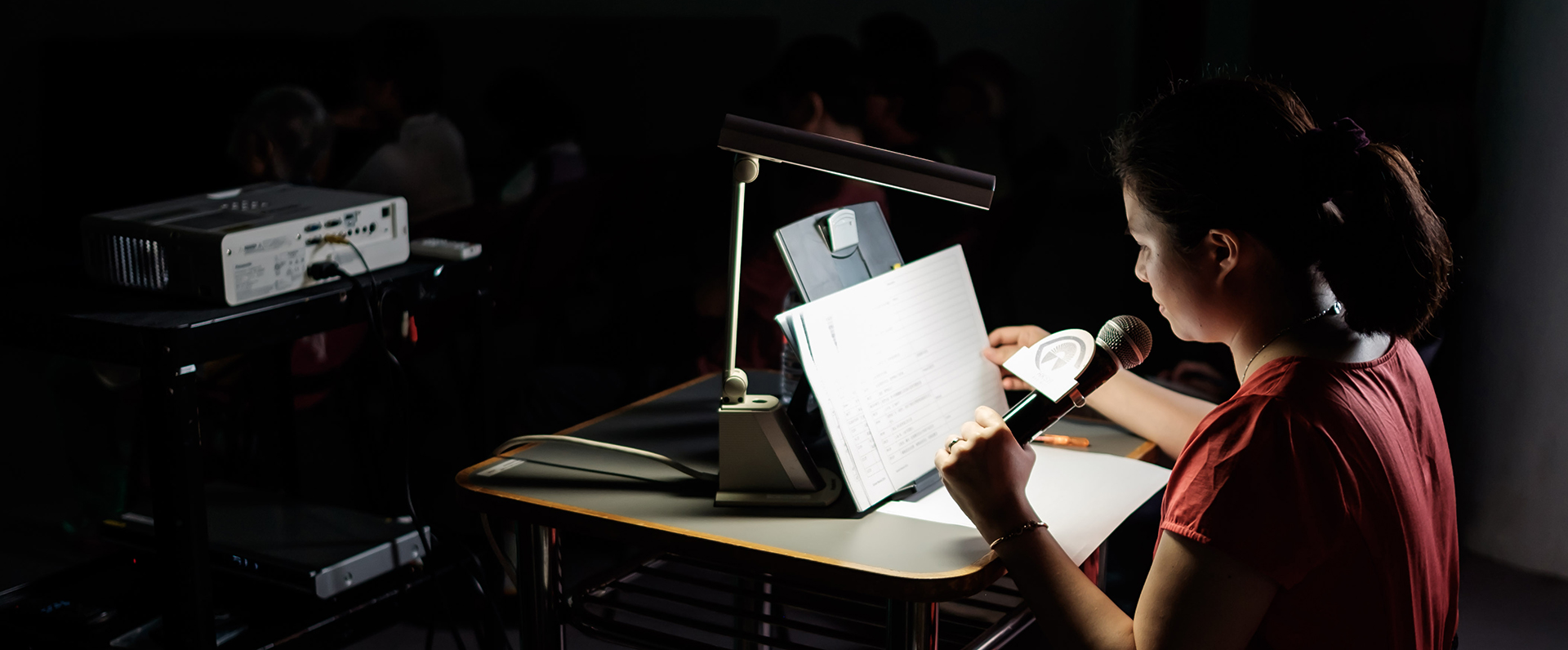 Job Vacancies
Audio describer: Cantonese group (Part-time)
Entry Requirements:
Candidates should:
(a) have a Hong Kong's bachelor's degree or equivalent (preferably major in Translation, Interpreting, Chinese Language, Journalism or Communication);
(b) have professional training or experience in audio description (AD);
(c) have knowledge of the blind and partially sighted people
(d) have excellent writing skills in Chinese;
(e) speak fluent native Cantonese
(f) have a clear voice and proper enunciation (i.e. no lazy articulation); and
(g) be responsible and able to meet tight deadlines
Note: Candidates meeting the entry requirements will be required to attend tests on AD script writing and voice recording.
Key Responsibilities:
(a) To write and edit AD script;
(b) To provide live and pre-recorded AD services;
(c) When necessary, to deliver live AD at different locations in Hong Kong.
How to apply:
Interested parties, please send your detailed resume by email to recruit@audeahk.org.hk. Only shortlisted candidates will be notified within two months.
All personal data collected will be used for recruitment purposes only.